About Us
The Albion Area Arts Council (AAAC) was established in 1979 and is in its 43rd year of bringing high-quality, diverse arts programing to the communities of Albion, Belgrade, Cedar Rapids, Elgin, Fullerton, Lindsay, Newman Grove, Petersburg, Primrose, Spalding & St. Edward.
In addition to bringing musicians, speakers, dancers and actors to this area, the AAAC also encourages creative individuals in our area, both students and adults, by providing opportunities for them to display their talents.
An annual membership purchased from an Albion Area Arts Council Leadership will give you free admission to all events. For non-members, admission at the door of each performance in $15.00 per adult and $5 per student. Tickets are also available at the Good Life Discount Pharmacy in Albion or from Paul & Lori Hosford at (402) 395-2633 and Jennifer Walters at (402) 416-4606. Hearing impaired may contact the office through the Nebraska Relay System at 1-800-833-0910.
Donate Now
As a non-profit arts organization we depend upon the support of our members and friends to operate. Donations are welcomed and can be made via Pay Pal by clicking the Donate button below.
More Ways To Help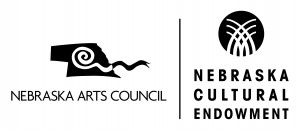 Nebraska's local arts organizations — including the Albion Area Arts Council — couldn't fulfill their mission of bringing the arts and humanities to all parts of our state without the assistance of the Nebraska Arts Council, the Nebraska Cultural Endowment, Humanities Nebraska and Nebraskans For The Arts. Please visit these websites to learn more about these organizations and what you can do to help them support the arts and humanities across our state.