About Us
The Albion Area Arts Council (AAAC) was established in 1979 and is committed to creating opportunities and connect rural communities through the Arts. Our communities include Albion, Belgrade, Cedar Rapids, Elgin, Fullerton, Lindsay, Newman Grove, Petersburg, Primrose, Spalding & St. Edward.
Membership
An annual membership can be purchased from an Albion Area Arts Council Leadership. For more information, please contact aaac@albionartscouncil.org.
Donate Now
As a non-profit arts organization we depend upon the support of our members and friends to operate.  Donations are welcomed and can be made by contacting aaac@albionartscouncil.org.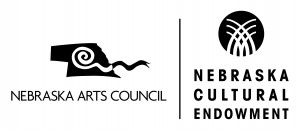 Nebraska's local arts organizations, including the Albion Area Arts Council, couldn't fulfill their mission of bringing the arts and humanities to all parts of our state without the assistance of the Nebraska Arts Council, the Nebraska Cultural Endowment, Humanities Nebraska and Nebraskans for the Arts.  Please visit these websites to learn more about these organizations and what you can do to help them support the arts and humanities across our state.